Commercial Property Assessed Clean Energy (C-PACE) financing programs provide a mechanism for commercial property owners to finance energy improvements and can provide a variety of both private and public benefits. Thirty-eight states and Washington, D.C. have legislation that enables C-PACE but many programs grow slowly and may take years to originate their first project.1
Berkeley Lab's new brief, Commercial PACE Project Origination: Leverage Points for Growing the Project Pipeline, reviews the process of identifying and engaging property owners who could benefit from C-PACE projects and formalizing their use of C-PACE financing. It is for public-sector C-PACE program sponsors who seek to increase the impact of their programs by increasing project origination (i.e., program uptake). It identifies project origination challenges and ways to overcome them to help promote clean energy deployment through C-PACE investment, enabling programs to build a pipeline of projects.
Based on outreach to C-PACE capital providers and program administrators, this brief provides new information on project origination trends and identifies strategies for how state and local governments and third-party partners can increase the volume of projects leveraging C-PACE financing, including:
Marketing and education: Program administrators and capital providers agree that direct outreach to property owners (e.g., one-on-one or in small groups) to explain the benefits of C-PACE financing is the most effective strategy to originate projects.
C-PACE capital providers: Specialty C-PACE capital providers—private lenders with deep knowledge of and a significant focus on C-PACE financing—are the primary source of capital for most C-PACE programs according to program administrator respondents. Furthermore, the share of capital provided by specialty C-PACE providers grew from 2019 to 2020 (see Figure 1).
C-PACE project entry point into a program: Most program administrators report that over 75% of financing volume comes from projects with pre-selected capital providers, meaning that property owners have connected with capital providers before making contact with the C-PACE program. Transaction sizes for these projects grew from 2019 to 2020 (most are now over $1 million), helping to drive industry growth.
Smaller C-PACE projects: Small and medium projects often do not have a pre-selected capital provider and may need additional support from a program administrator to navigate the transaction process. This is significant given that some programs have goals to serve small- and medium-sized businesses.
Messaging to property owners: The features property owners find most attractive about C-PACE financing are the long repayment period and the fact that it does not require a personal guarantee.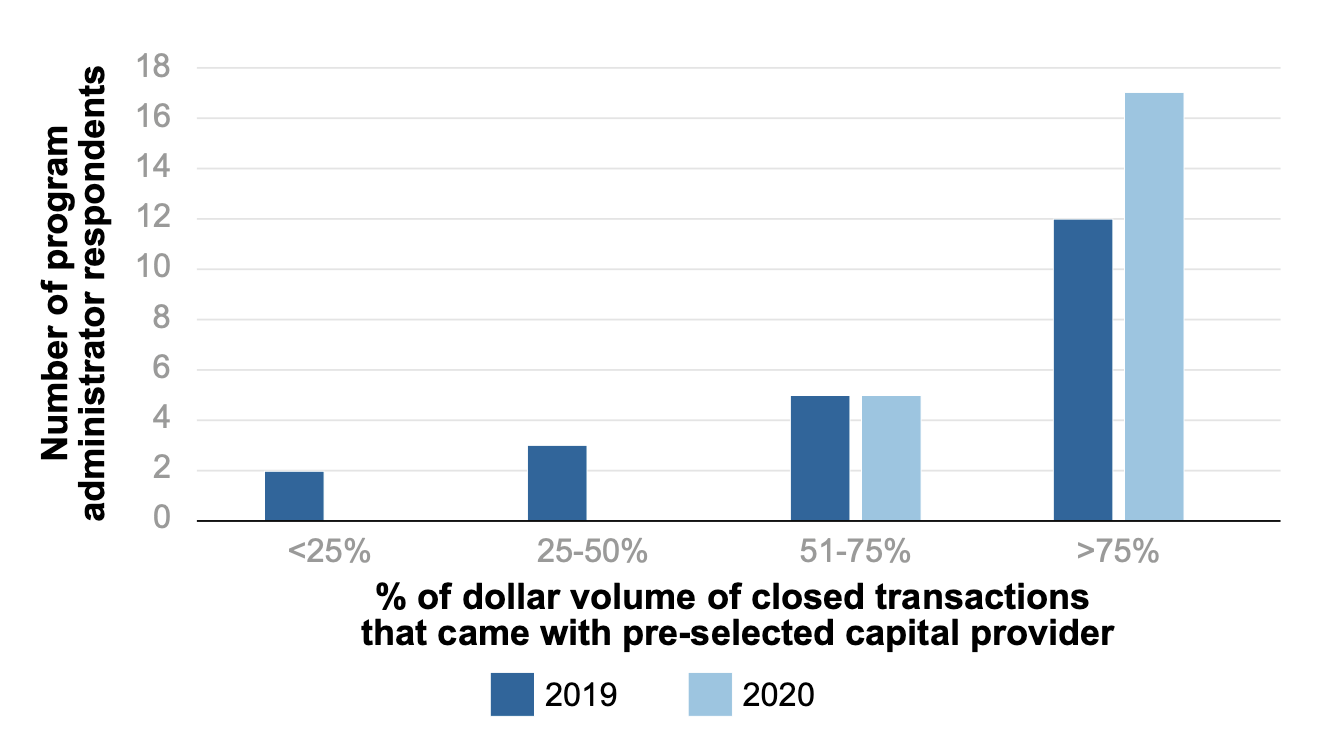 Figure 1: Dollar volume of closed transactions that came with a pre-selected capital provider.
Three themes throughout the brief are that, to increase program participation, program administrators and capital providers should:
Develop and maintain relationships with property owners and other stakeholders
Educate property owners about C-PACE, and
Make C-PACE as simple as possible since it is often perceived to be complex. The findings should help inform program administrators and program sponsors in their approach to promoting their programs.
For questions on the report, please contact Greg Leventis (gleventis@lbl.gov) at Lawrence Berkeley National Laboratory. We appreciate the funding support from the U.S. Department of Energy's Office of State and Community Energy Programs.
1https://www.pacenation.org/pace-programs/