Utilities throughout the country are investing in modernizing distribution systems that deliver electricity to homes and businesses. That includes a host of technologies, such as those that improve reliability and resilience by automating outage detection and service restoration and managing distributed energy resources (DERs) like rooftop solar and battery storage.
State regulators and stakeholders review grid modernization plans for jurisdictional utilities. A central objective of these plans is to demonstrate that investments will provide net benefits to utility customers and be reasonable and in the public interest. The plans typically include benefit-cost analysis (BCA) to determine whether projected benefits of grid modernization investments exceed estimated costs. Assumptions, methodologies and documentation vary considerably between utilities.
Drawing on a review of 21 grid modernization plans, a new Berkeley Lab report, Benefit-Cost Analysis for Utility-Facing Grid Modernization Investments: Trends, Challenges, and Considerations, provides a framework for navigating BCA. As the following figure shows, nearly all plans claim reliability as a benefit. The majority of plans also claim DER integration, operation and maintenance (O&M) savings and energy savings as benefits. On the other hand, few plans claim power quality, resilience or economic development benefits.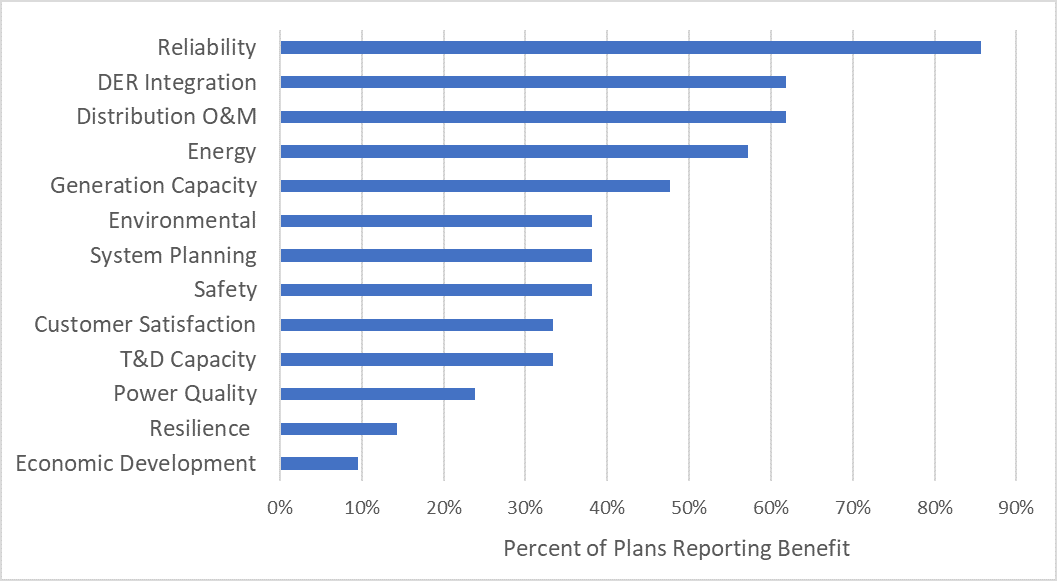 Several aspects of grid modernization planning make BCA more challenging than for other utility investments. First, plans typically include multiple grid components that have interactive effects that are difficult to analyze separately. Second, many benefits are hard to quantify or monetize, making it difficult to compare all benefits and costs. For example, it can difficult to quantify and account for some investments that are designed to meet state energy goals.
The following table summarizes these challenges and potential approaches for addressing them.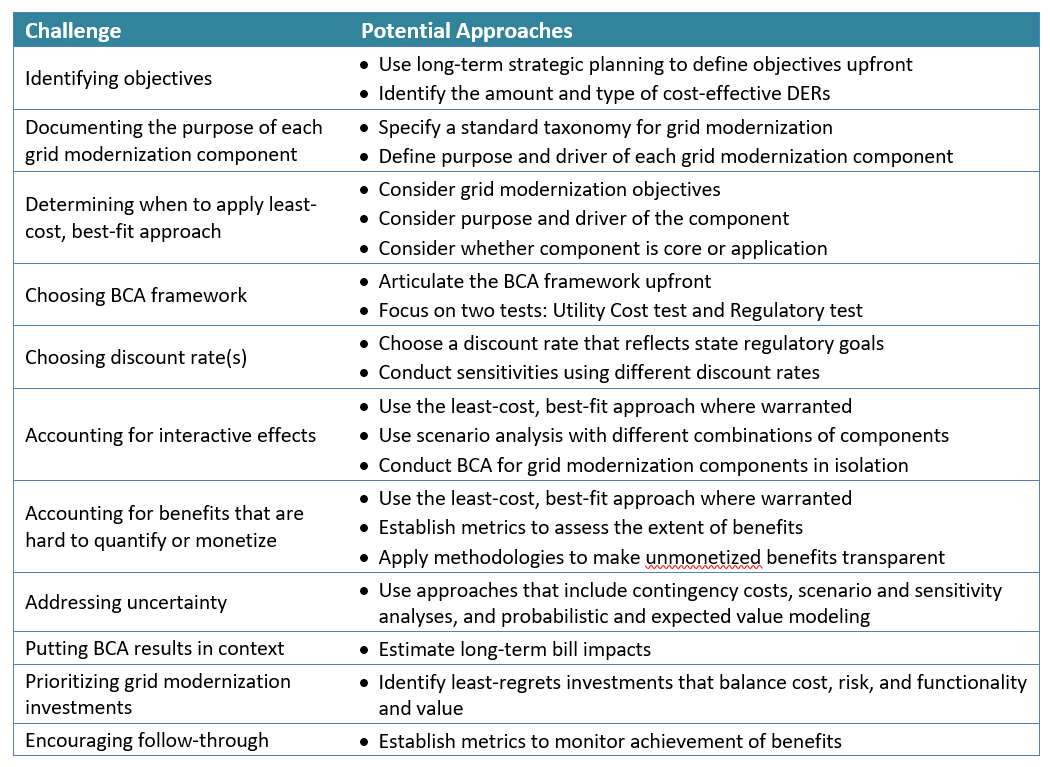 The report and a related presentation can be downloaded here. Report authors are Tim Woolf, Ben Havumaki, Divita Bhandari, and Melissa Whited, Synapse Energy Economics, and Lisa Schwartz, Berkeley Lab. The U.S. Department of Energy's Grid Modernization Initiative funded this work.