The U.S. energy services company (ESCO) industry revenue grew more than 3% annually between 2014 and 2018, after a previous 3-year period of little growth, according to a new study by Lawrence Berkeley National Laboratory (Berkeley Lab). The report, titled U.S. ESCO Industry: Industry Size and Recent Market Trends, draws on in-depth information collected from ESCO executives from the fall of 2019 through the first half of 2020. Berkeley Lab defines an ESCO as a firm that provides energy efficiency-related services and for which performance contracting1 makes up a core part of its energy services business.
ESCO industry revenues reached an estimated $6 billion in 2018 (see Figure 1). ESCO executives anticipated reaching revenues of $9 billion in 2021; however, ESCOs' past growth projections have been optimistic.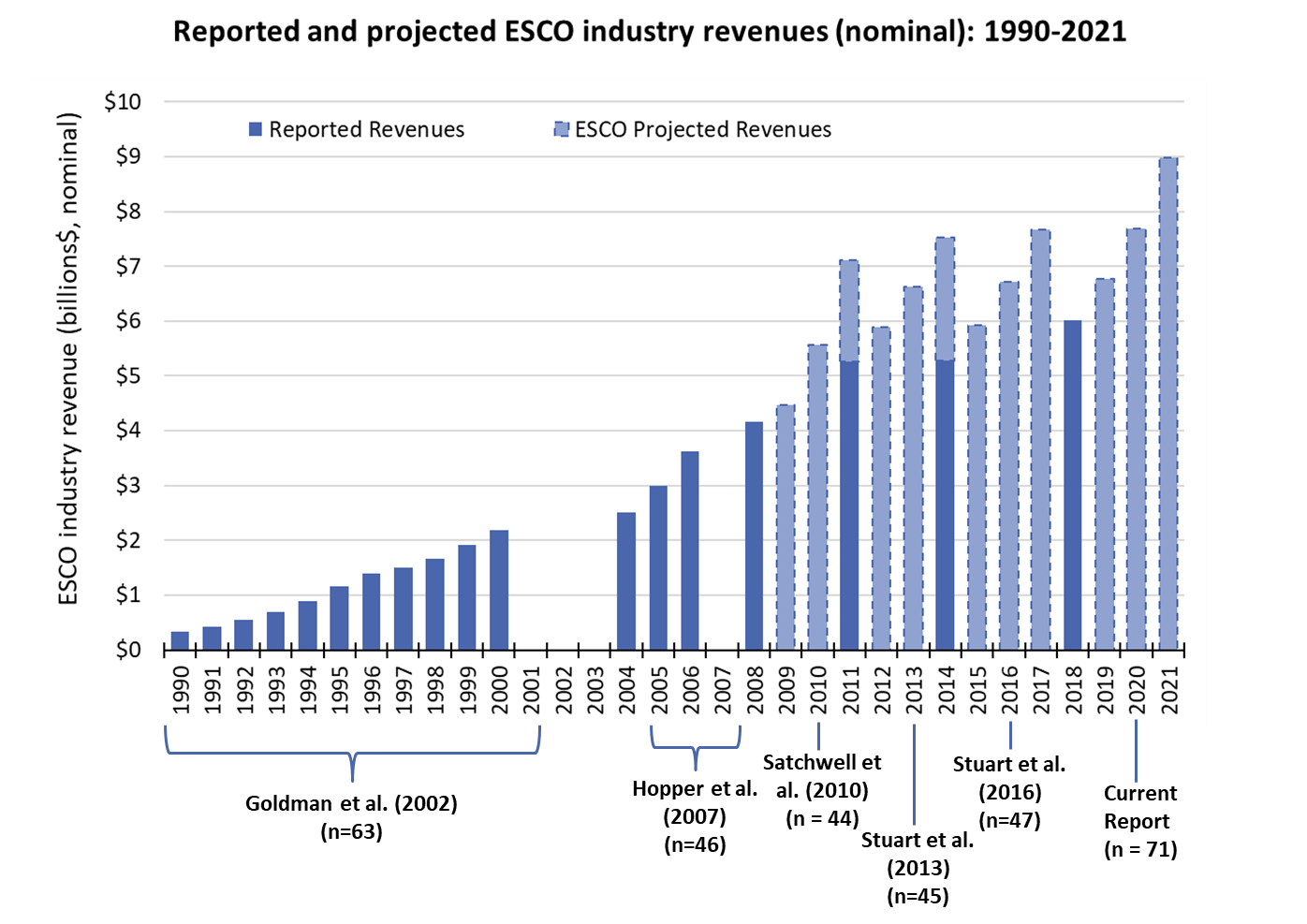 Figure 1. U.S. ESCO industry revenue trends and ESCO revenue projections
The report includes the following additional key findings:
Public and institutional organizations accounted for over 90% of 2018 industry revenue, which is consistent with previous Berkeley Lab industry studies. K-12 schools projects comprised a significantly larger share of industry revenue in 2018 (32%) than in 2014 (24%) and 2011 (19%). 
Energy saving performance contracts (ESPC) comprised the vast majority (85%) of industry revenue, which is also consistent with previous studies.
Small ESCOs (annual revenue <$100M) increased market share by revenue significantly compared to a prior report--from 16% in 2014 to 22% in 2018. New market entrants include mechanical contractor firms entering the performance contracting business, and former ESCO employees forming their own companies.
Most ESCOs reported that their state/local and educational customers place significant importance on measurement and verification (M&V) services when selecting an ESCO for a project. However, ESCOs also reported that a median of just 50-60% of MUSH market customers' projects contract M&V for the full project financing term.
ESCOs reported that 50% or more of projects in all markets initiated between 2016 and 2018 used ESPC primarily for facility capital improvement needs and resilience rather than solely for utility savings.
The ESCO industry faces several key challenges, including the following:
increasing project development times due to more complex project scopes, increased inclusion of non-energy benefits, and lack of administrative focus on energy efficiency goals;
difficulty finding qualified subcontractors in some regions, including small business enterprises owned by minorities, women, and disadvantaged populations; and
difficulty accessing project information and quickly fulfilling customer requests to justify project payments several years into the project performance period. More than 50% of ESCOs affirmed that offering their customers long-term electronic data and document storage of the type that DOE's eProject Builder provides, would benefit their company.
The report, published in slide-deck form, is available here: https://emp.lbl.gov/publications/us-esco-industry-industry-size-and.
We thank the U.S. Department of Energy Federal Energy Management Program for their support of this work. We also thank numerous ESCOs who gave generously of their time to provide information for this report. Finally, we thank the Energy Services Coalition, the National Association of Energy Service Companies, NV5 and Synchronous Solutions for their input and feedback.