Meeting state energy and climate goals requires policies and programs to make electricity use more flexible and efficient.
A new Berkeley Lab report, State Indicators for Advancing Demand Flexibility and Energy Efficiency in Buildings, provides signposts in 10 categories: building energy codes, appliance and equipment standards, resource standards, utility planning, utility programs, advanced metering infrastructure and meter data, rate design, state programs, state energy planning, and related state policies and regulations. For example, the utility programs category includes 12 indicators of success for energy efficiency (EE), demand response (DR), and demand flexibility (DF) (Figure 1).
Figure 1. State Indicators for Utility Programs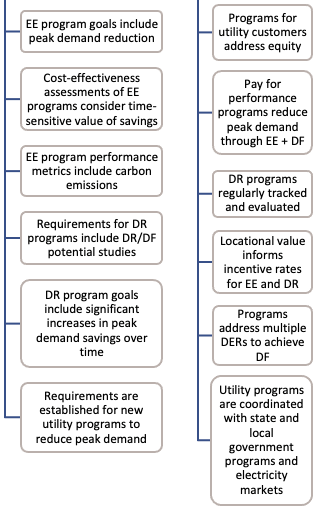 Part I of the report focuses on demand response to shed or shift electricity loads and energy efficiency targeted to reduce peak demand. Examples of state legislation, utility regulatory proceedings, and executive orders illustrate progress to date. Trends, gaps, and opportunities identify prevailing tendencies, deficiencies, and ways to overcome them. Part II of the report addresses traditional energy efficiency indicators, including utility and state programs, codes, and standards that support annual energy savings.
An accompanying interactive map (Figure 2) allows users to search indicators by: 
Category
State
Type of action (legislative, executive, regulatory, other) 
Resource — demand flexibility or traditional energy efficiency measures
Users can create their own maps using these classifications. A table includes detailed indicators, descriptions of state actions, type of action, and hyperlinks to cited documents.
Figure 2. State Indicators Map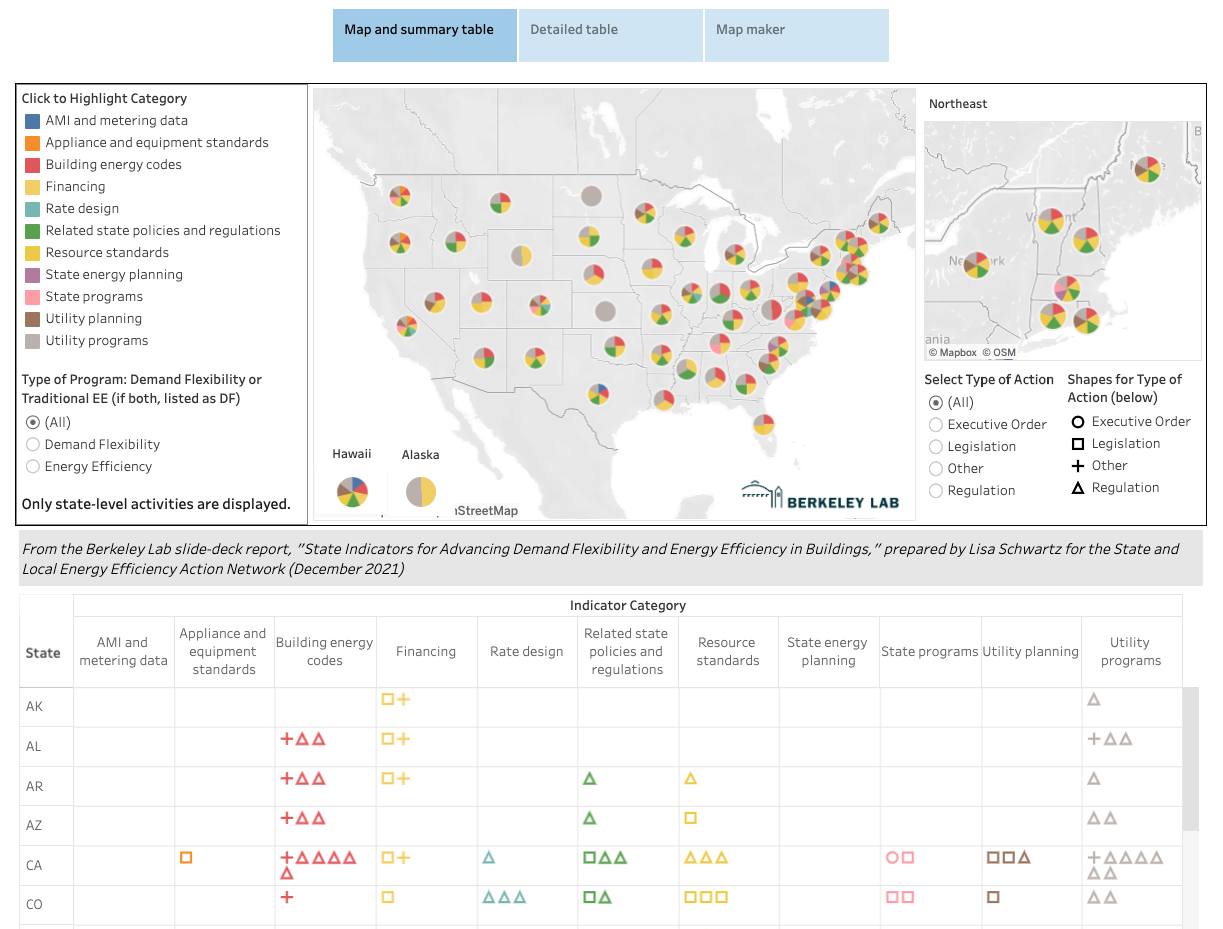 Report authors are Lisa Schwartz, Chandler Miller, Sean Murphy, and Natalie Mims Frick, Berkeley Lab. The U.S. Department of Energy's Building Technologies Office supported this work.